Welcome to Cooper's Management, Moscow's premier hotel Business Center provider and conference management company.
Contact us
About us
Cooper's Management began operations in Russia in 2001. The company mission is to deliver fully integrated, dedicated technical support and comprehensive management solutions for conference organizers and leading hospitality providers. The executives and managers have over a decade of successful experience in this market and the company's professional multi-linguists are regarded as the most experienced team in Moscow today.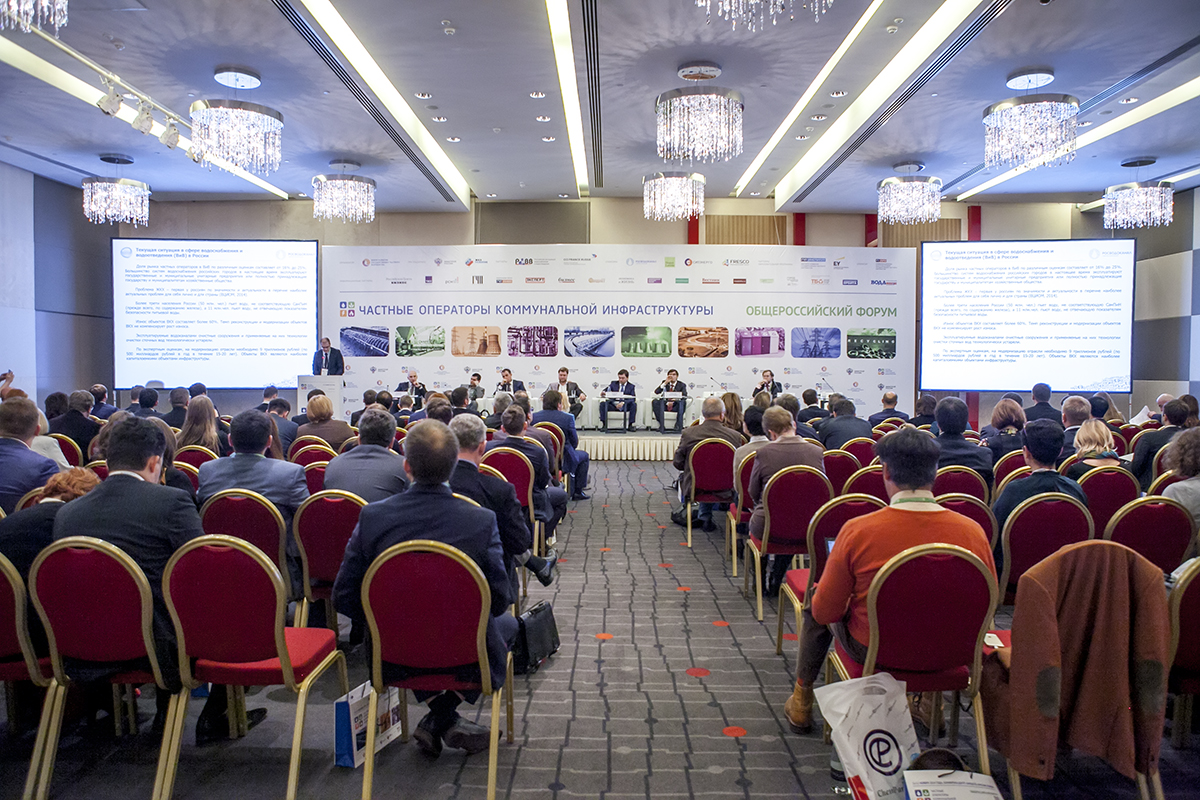 Cooper's Management – is a member of: International Association of Conference Centers and the American Chamber of Commerce in Russia.
Service overview

Business Center management solutions includes
Qualified and professional staff;

Customary high level business / visitor support services;

On demand business equipment hire service;

Up to date conference and banqueting technical equipment;

Interpreters for every business requirement.
Conference / Event Consultancy
Identification, and management, of the venue and facilities required;

Event planning and identification / provision of technical support;

Liaison with local guest speakers and event sponsors;

Co-ordination of all printing and advertising needs;

Invited guest / delegate support service in Russia / Moscow.
Conference / Event Technical Support
Budget planning and preparation;

Event support equipment / infrastructure;

Qualified technicians / equipment operators;

Multi-lingual interpreters / simultaneous translators;

Event support staff;

On site event management.
Conference / Event Equipment
Cooper's Management provides event support equipment to the highest international specifications and is constantly upgraded in line with technological advances.
Visual presentation
resources available
Front and back projection screens;

LCD and DLP multimedia projectors;

Plasma panels and video walls of all dimensions;

Slide show switching synchronizers videomixers, etc.
Audio presentation
resources available
Simultaneous translation equipment (portable – infrared – wireless);

Microphones (wireless, hand-held, hand-out);

Round table System;

Public Address System.
Temporary Offices

PC's, printers, copiers, fax machines, laptops.
Event Infrastructure

Lighting (TV lighting, spot lights, Gobes, Color gels);

Platform presentations (Mirror and camera teleprompters);

Media resources (Simultaneous multiple video recording, audio mixing and broadcasting);

Video conferencing facilities.
Our team
Ludmila Velikorodnaya

Deputy Director

Ludmila has a comprehensive background in international guest / client support with experience gained from working within SPUTNIK, Russia's leading tour company. In the late 90's, working in the USA for the YMCA organisation, Ludmila had management responsibility for 120 staff and was heavily involved in event organisation. Ludmila joined Cooper's Management in 2001, bringing with her international experience of effectively delivering customer's needs. Ludmila has a Masters degree in linguistics.

Tatiana Tourbina

Managing Director

Graduating from Russia's famous Moscow State University in 1992 Tanya has spent all of her professional career within the customer service sector. In 2001 Tanya launched Cooper's Management's Moscow office and has unique specialist skills in the area of Business Center origination, management and development.

Alexander Vladimirov

Technical / Event Manager

Alexander brings to Cooper's Management over 5 years experience of conference technical and logistical support gained working within the hospitality support sector in Moscow. With a background in electronic engineering, Alexander is skilled in working closely with clients to ensure that their technical requests are fully met whatever their requirements may be.
References
We use Cooper`s Management services for our conferences in Russia since 2001 and are always most happy with the quality of their work and customer commitment. That combined with the latest high tech equipment and friendly personal approach makes this company really outstanding on the Russian corporate hospitality market...

Head of CIS EF International

Katie Aldridge

As the LAWS Chairman I would like to convey to you my appreciation for providing LAWS with conference organizing services at the highest level of professionalism. I would also like to thank your staff for their hard work in handling challenging logistical and conference related assignments with competence

Ambassador Thomas Graham

Jr. Chairman

Thanks to close cooperation with your company in the process of preparation for the event, the conference was held at a high technical level. Successful implementation of this event was facilitated by well-coordinated, clear and impeccable work of the technical staff of Cooper`s Management...

MESSE REISEN FALK

T. LEBEDEVA

On behalf of SLP Engineering – I would like to express my gratitude to Coopers for arranging at very short notice assistants on our stand at the recent Russia Offshore Exhibition 2007…

Russia & Caspian SLP Engineering Ltd

Nick Cherbanich